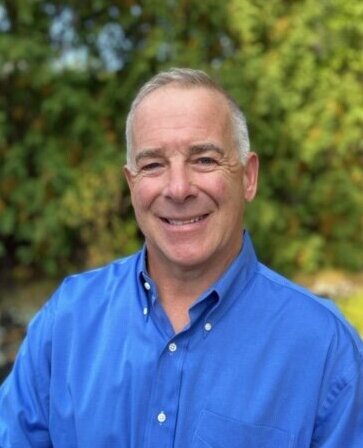 Hello and thank you for visiting!
Engage Partners Group
is a FinTech Partner company. We help community financial institution leaders redefine the future of financial services for their customers.
Engage Partners Group was founded in 2019 by Andrew Witherbee to help simplify complex challenges facing Banks and Credit Unions. Engage Partners Group is a FinTech Partner company. We help regional and community FIs expand and modernize their products and services that elevates efficiencies, and accelerates growth for them and their customers. Our discovery-driven agile approach will guide your organization through these sometimes-uncharted waters to successfully:
Own your differentiation. Financial technology is the unique way for community financial institutions to add customer value, improve internal operational efficiencies, while securing low-cost deposits and loans.
Expertise + Background
In 2004, Andrew Witherbee launched Partnership Marketing, LLC, a growth strategy firm. Primarily serving community and mid-sized banks, Partnership Marketing delivered measurable outcomes while working closely with C-level, Retail, Mortgage, and Commercial Loan teams. In 2014, he joined North Middlesex Savings Bank as VP of Marketing and Retail Banking. As a member of NMSB's Senior Leadership team, Andrew collaborated with key internal and external stakeholders to elevate the bank's brand equity, managed go-to-market strategies, vetted and implemented a marketing automation platform, helped launch a new sales training culture within the retail channel, and created the merger communications platform. In 2017, NMSB merged with Marlborough Savings Bank and is now Main Street Bank.
Prior, Mr. Witherbee held sales and marketing leadership roles for JSI, a Boston-based financial software company, startup Yesmail, and technology incubator/venture capital firm, CMGI, Inc.
Andrew attended Northeastern University and graduated from Massachusetts Bankers Association's New England School for Financial Studies at Babson College. His community engagement activities include volunteering for Ashoka's Youth Venture, Newburyport Youth Lacrosse, and Our Neighbor's Table. Andrew lives and works in Newburyport, MA.
If you're a community financial institution looking to modernize your products and services, let's connect at (978) 828-0165
for a discovery conversation or demo.
Andrew Witherbee
CEO
Engage Partners Group ~ a FinTech Partner Company
We are Proud Members and Supporters of: